RAMS, TYRES, HITCHES etc.
Tipping Rams

Single, Multi-Stage or Double Acting.




Recommended capacities are not given for these tipping rams, as this largely depends on the design of the trailer and the mounting pints. Advice is readily available.

NOTE: The stroke is the difference between open centres and closed centres.




Ram Seals

We specialise in this often neglected field and aim to keep all seals fitted to farm trailers, and many seals fitted to other farm equipment. Please note the many different basic types of seal!- Metric and imperial sizes are stocked.



Trailer Brake Rams and Brake Ram Units

Both hydraulic only and hydraulic / air models





Tyres & Tyre Assemblies

Various Tyres and Wheels from Wheelbarrow & ATV sizes, up to large Trailer / Slurry tanker 'Flotation' type available.
We also supply tractor tyres on request.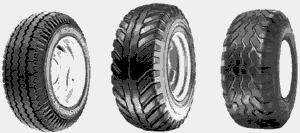 Screw Jacks and other Sundries

Including Pick-up eyes, Turntables, etc.